I made the
Real World
section of the November 2013 issue (with
Earth, Wind & Fire
bass icon
Verdine White
on the cover) of
Bass Player
magazine.
Bass Player
is my bass information bible. Even before I was proficient at playing bass, I would head to Borders in center city and buy the latest issue of Bass Player. I would then inhale everything its writers and editors had to say about basses, amps, pedals, strings, players I should know, cds I should buy and lessons I should get under my fingers. I remember being so inspired by interviews with Nathan Watts, Rhonda Smith, Prince, Saadiq, Hub from The Roots, Meshell Ndegeocello, Larry Graham, Carole Kaye, Chuck Rainey, Jon Jon Webb etc... and transcriptions of their funkiest lines.  It's really trippy to be in this magazine even in an 'introduce yourself' capacity. It's a real boost to my confidence and lights a fire under me with respect to working even harder to become the caliber of player that 
Bass Player
would want to feature and interview in the inside pages of the magazine in earnest. I know I'm going to get there!
Barnes and Noble
carries the most recent issues of 
Bass Player
magazine on the shelves of its brick and mortar stores.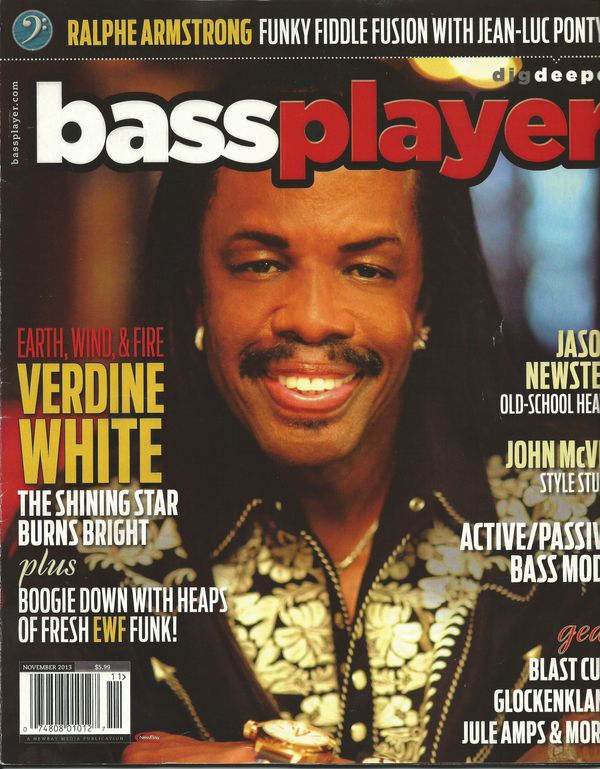 (
photo courtesy of bassplayer.com
)