First collection of a small portion of my score material and compositions I was commissioned to write for short films, theater productions, art installations and podcasts. I always keep 100% ownership of the copyright and masters of anything I create for other entities. This is a mixed bag of material: there's some funk inspired pieces, traditional cinematic offerings, jazz, EDM and new age instrumentals. All instruments, music, vocals, performances, sequencing, production, mixing and mastering by FunkyLB for Lady Brown's Child Studios.
0:00/2:18

0:00/2:21

0:00/4:43

0:00/4:50

0:00/1:51

0:00/5:20

0:00/1:06

0:00/3:52

0:00/2:47

0:00/5:16

0:00/1:42

0:00/0:29
NEW MUSIC: TEA FOR FEVER
I composed the theme song for Yvie Jones's NO TEA FOR THE FEVER film podcast. Check out episodes here.

Buy a package deal of the theme song and an acappella vocal mix.
FUNKYLB'S TEA FOR FEVER (theme song)
FUNKYLB
all music, vocals, instruments, sequencing and production by FUNKYLB for Lady Brown's Child Music, 2016. FUNKYLB is the sole copyright and master owner and publisher. ALL RIGHTS RESERVED
Read more…
New Music from Tha Kidd from my CardioPower SERIES 1 collection of uptempo jams for athletes, dancers, fitness enthusiasts and anyone wanting motivation to GET MOVING!!!

all music, instruments, sequencing and production by FUNKYLB for Lady Brown's Child Music Inc. © 2016. All Rights Reserved. Final mix and master by Portiay.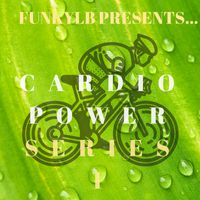 The title single from my christian-electronica project, You Are Love(D) is available now as a free download. You simply have to join my mailing list or confirm your current mailing list email.  Song written, recorded, sequenced, performed and produced by FUNKYLB @ Lady Brown's Child Studios © 2016.
SOULFUL MEDITATION SERIES 1
HEAR HOW REACH ME STARTED AT THE WRITING PHASE
HEAR HOW WBFF ANDANTE STARTED AT THE WRITING PHASE
HEAR HOW BETTER STARTED AT THE WRITING STAGE